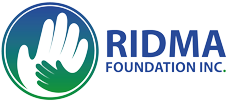 Sponsor a child so they can continue the education they deserve.
Your small donation will go a long way helping disadvantaged children.
Assist a school like Kandegama Kanishta Vidyalaya to get a class room.
Empower a child to build a better tomorrow!
About Us
Who We Are?
RIDMA Foundation is a registered charity in Australia under Australian Charities and Not-for-profits Commission (ACNC). Our primary objective is to provide financial support to school aged children who are talented but financially less privileged (disadvantaged) in fulfilling their educational aspirations.
Read More
Serawa Primary school is situated within the Bibila Educational division in Monaragala district, Sri Lanka. This school was established in 1968 to provide primary education to the children in surrounding…
Read More
Kudabibula village is located in the Hambantota district, and has an evidenced history that goes back many hundred years. The village is blessed with seven naturally flowing waterways that supply…
Read More
Thanks for everyone who turned up on 6th of December to give the Gift of Life and donated blood at the Cannington Blood Donor Centre. RIDMA Foundation launched their first…
Read More
Water Distribution System CP/Tel/Rambukwella Junior College is located in Udadumbara, Teldeniya (Kandy) and by the time the application was submitted RIDMA Foundation, there were collectively about 160 students and 15…
Read More
Subscribe to Our Newsletter
Stay informed on our new projects and up-coming updates.
Don't worry we only send very infrequent updates.
We Need You!
Become Volunteer
Project we have executed would not have been successful without invaluable support from our volunteers.
Apply Now